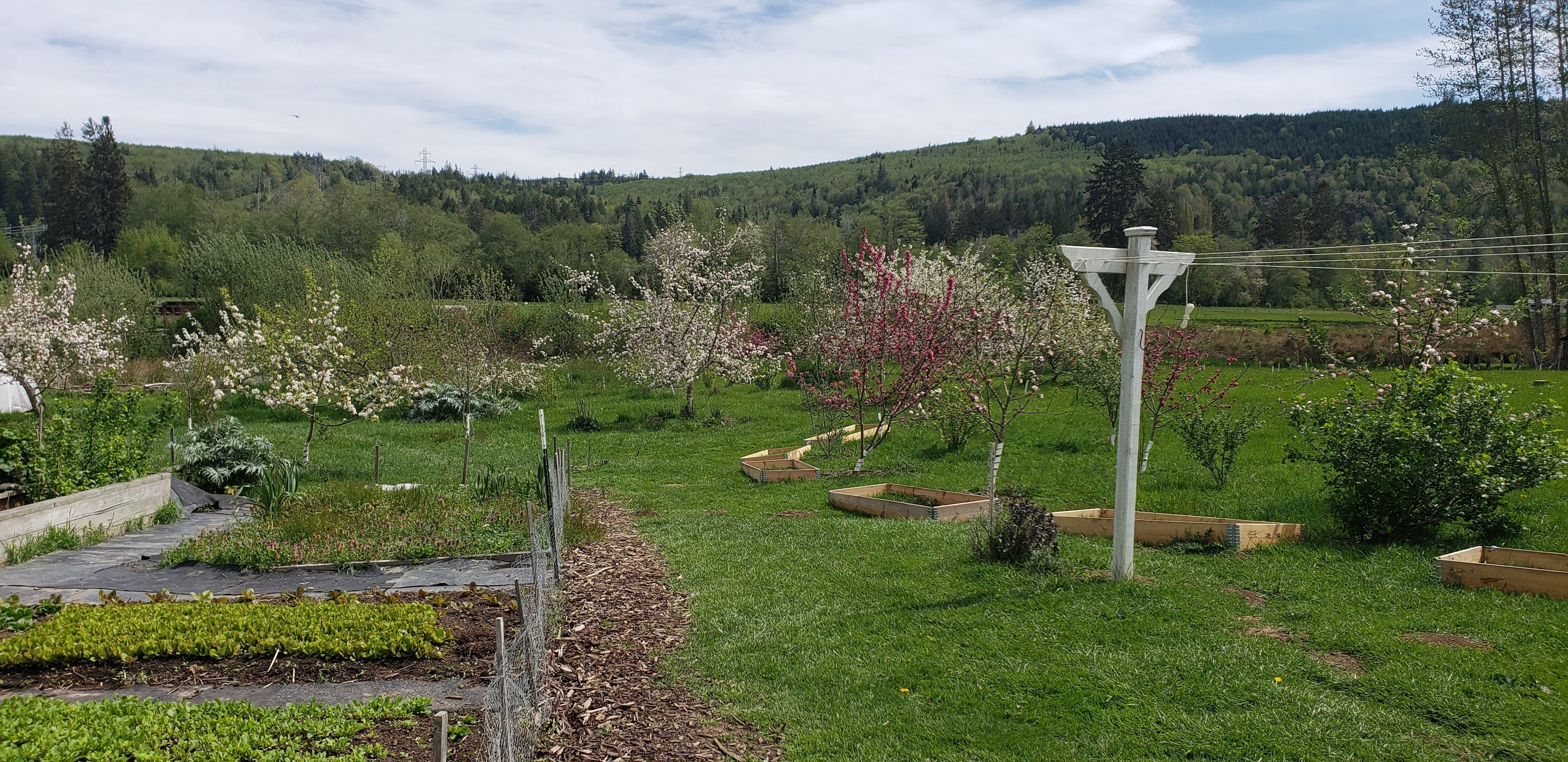 40-acre bio-diverse farm, permaculture school, sacred grove, and fiber mill. Icelandic sheep, ducks, and geese. Hands-on demos: spin yarn, drop spindle, card and comb wool. Yarn & roving for sale.


ABOUT COMPASS ROSE FARMS & THE DIRT RICH SCHOOL:
Compass Rose is a 40-acre bio-diverse farm that raises Icelandic sheep, chickens, ducks, geese, and turkeys and various native and cultivated ecosystems. Their farm hosts The Dirt Rich School which promotes community and teaches permaculture, sustainable food production, animal wifery, fiber production and processing, food preservation and modern homesteading skills.
Space Twins Provisions is a nested produce and flower purveyor owned and operated by husband and wife duo, Cass and Jules, at Compass Rose Farms. Space Twins adhere to the permacultural practices in place at Compass Rose Farms, and are delighted to offer high quality foods produced in a sustainable way to the good people of Jefferson County. You can find Cass and Jules selling their seasonal produce and flowers every Saturday at the Port Townsend Saturday Market. Check them out their website spacetwinsprovisions.com for more info or follow them on instagram @spacetwinsprovisions.
OUR PRODUCTS:
We are working to make our wool and fiber available later this season.
Customers interested in ordering lamb meat can contact us on our website.
Space Twins Provisions, a nested business at Compass Rose Farms, will be at the Port Townsend Saturday Market selling greens, root crops, alliums, herbs, and flowers. Customers can also order produce through their website, spacetwinsprovisions.com
CONTACT