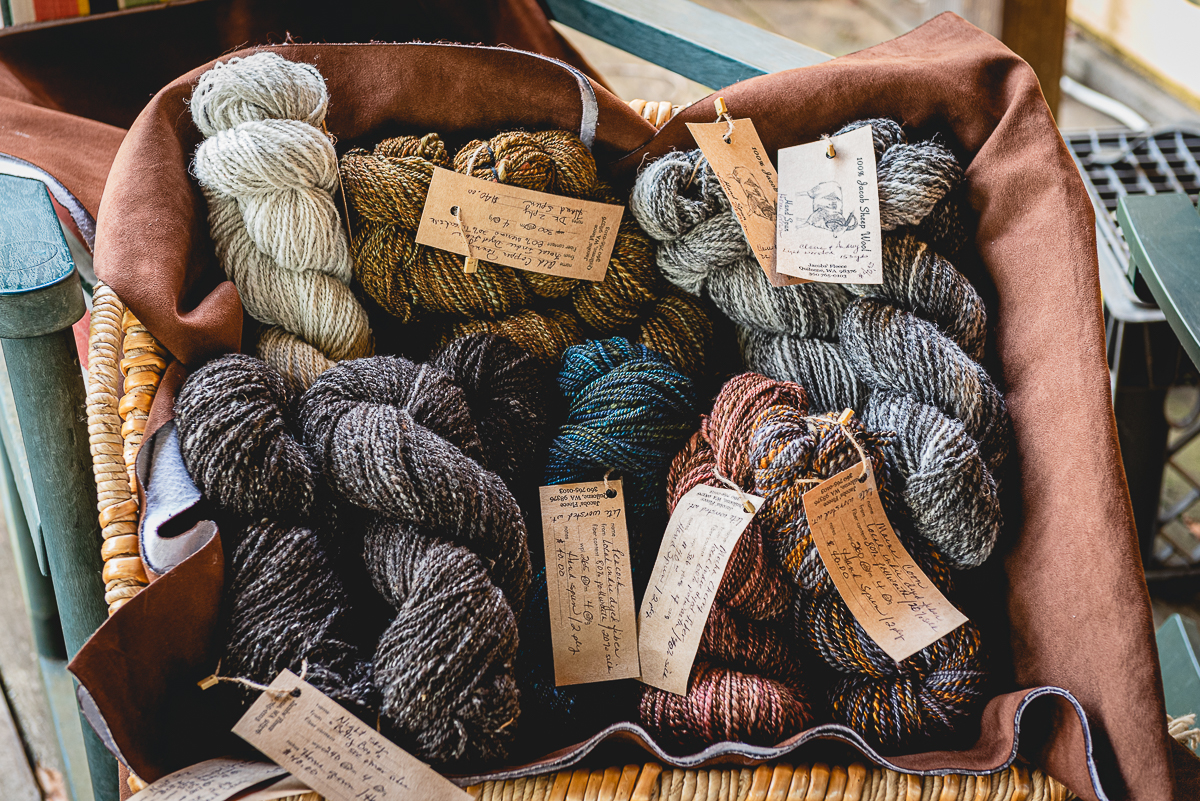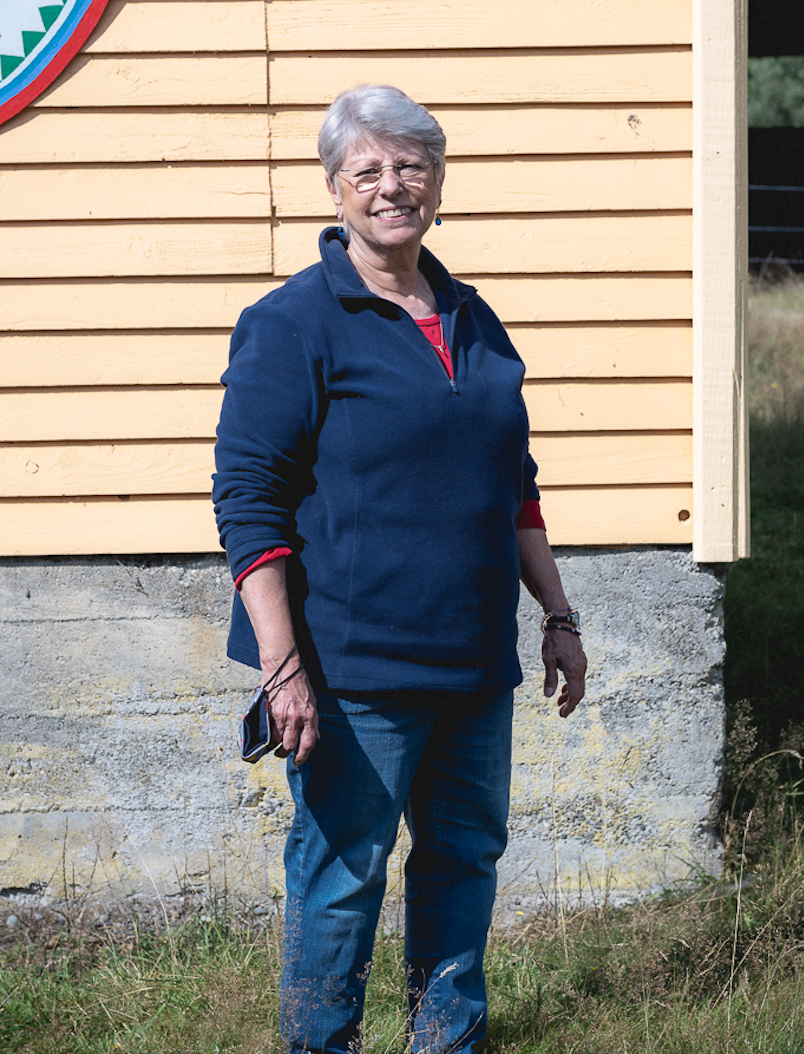 An eight-acre farm and fiber marketplace in Quilcene specializing in Jacob Sheep, raw fleeces, processed fiber, handspun yarn, and handknit items. Spinning and knitting demonstrations.
My name is Jan Gillanders. I have Jacobs' Fleece Farm, located on 8 acres just north of Quilcene, WA. I raise and maintain a small "spinner's flock" of Jacob Sheep, naturally and chemical free. As my flock grew, so did my passion for spinning, knitting and felting. Given the opportunity to work with fiber from start to finish, I soon discovered a great appreciation for the process of creating something from "the ground up". The journey from "sheep to shawl" - "pasture to pullover" is awesome. Each one of my sheep has a distinct personality that often comes through in the finished product. Over the years I have expanded my business to offer, quality, prize winning raw fleeces, washed and carded roving ( ready for anyone to spin), hand spun yarn and many finished knitted and felted items. I also custom spin my wool for knitters who don't spin.
MORE ABOUT JACOBS' FLEECE FARM
I want to take this opportunity to thank you all for following me all these years at Markets, Shows, and our Annual Jefferson County Farm Tour.
The world in which we currently find ourselves is full of uncertainty. We are all learning to navigate life in different ways. This has led me to look into new ways to continue providing you with all of my fiber, yarn and knit creations.
I will continue to teach and offer my yarn at the Fiber & Clay Gallery in Quilcene as our safe and gradual openings continue.


HOW TO BUY WOOL AND FIBER GOODS FROM JAN: