TENT•ACITY
Outdoor Gatherings Spaces for Arts & Culture Events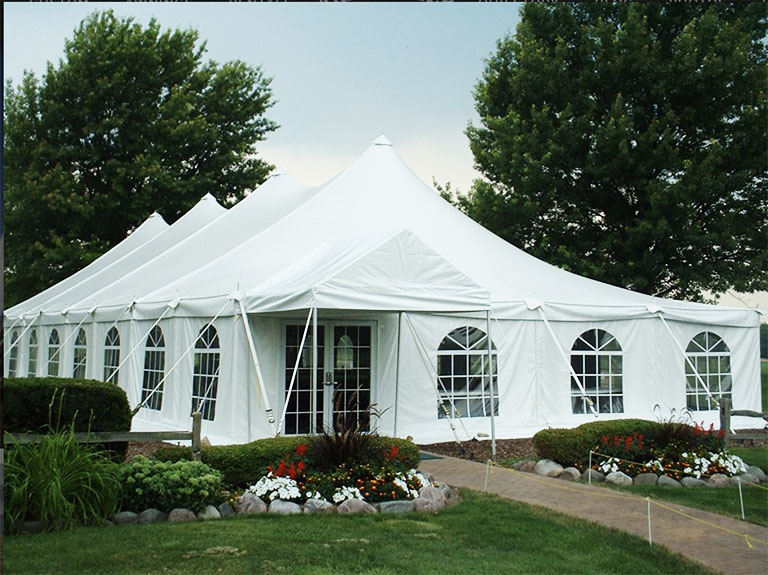 Reservations
2022 Reservations
The Production Alliance is now accepting first-round reservations for our TENT•ACITY equipment and amenities to assist with in-person events and the creation of outdoor gathering spaces. Eligible organizations are have been contacted directly.
Reservations open to all Jefferson County arts and culture nonprofits on April 1, 2022.
Equipment & Amenities
Available Equipment & Amenities:


Tents
40' x 40' Tent with Optional Sidewalls - A center-pole style tent requiring an earthen (grass, dirt, gravel) surface for installation. With a high center peak and sleek roofline, this tent lends a sophisticated flair to your event. Requires a minimum 56'x56' footprint.
30' x 40' Tent with Optional Sidewalls - A versatile frame-style tent that can be installed on just about any surface. A rigid framework of heavy-duty aluminum pipe is constructed, and the vinyl canopy is fitted on the frame before erecting. With no center poles in a frame style tent, you get an unobstructed interior.
Tent rentals require a detailed review of underground site utilities to avoid damage from support stakes and/or ecology blocks. Exact time/date of assembly and disassembly is weather dependent. City/County may require a special permit depending on venue/event.
Stage
Panel Stage - Customizable stage includes ten 4' x 12' wood panels.
Popular configurations include 12' x 20' and 20' x 24'.
Lighting
6 48' String Lighting
8 LED Flood Lights with Controllers
2 Portable 2200 Watt Honda Generators
Extension Cords
Heaters
2 Ductable Propane Heaters
2 Tower Patio Heaters
4 Tower Patio Heaters
Propane tanks and gas are supplied with rental. Propane billed at market rate.
Health & Safety
4 Automatic Hand Sanitizer Dispensers
4 Sandwich Boards / A Frame Signs
2 Merchandise/Clothing Racks
Safety & Security Equipment
Traffic Cones
Portable Restrooms & Handwashing Stations
TPA is proud to partner with Good Man Sanitation to supply Portable Restrooms and Handwashing Stations to events and festivals. We can assist in securing items from Good Man's inventory as part of your TENT•ACITY reservation or, if sanitation items are all you require, you may contact Good Man directly online or by telephone at 360-385-7155.
About
About TENT•ACITY
TENT•ACITY was developed by The Production Alliance and the 2020 ICC Arts & Culture Committee, in partnership with Jefferson County and the City of Port Townsend, to mitigate the economic impacts of the COVID-19 pandemic on the arts and culture sector by supporting public events and community festivals throughout East Jefferson County. Acting as a steward of the equipment and amenities listed below, TPA supports the creation of outdoor gathering spaces for Jefferson County nonprofits to host in-person gatherings.