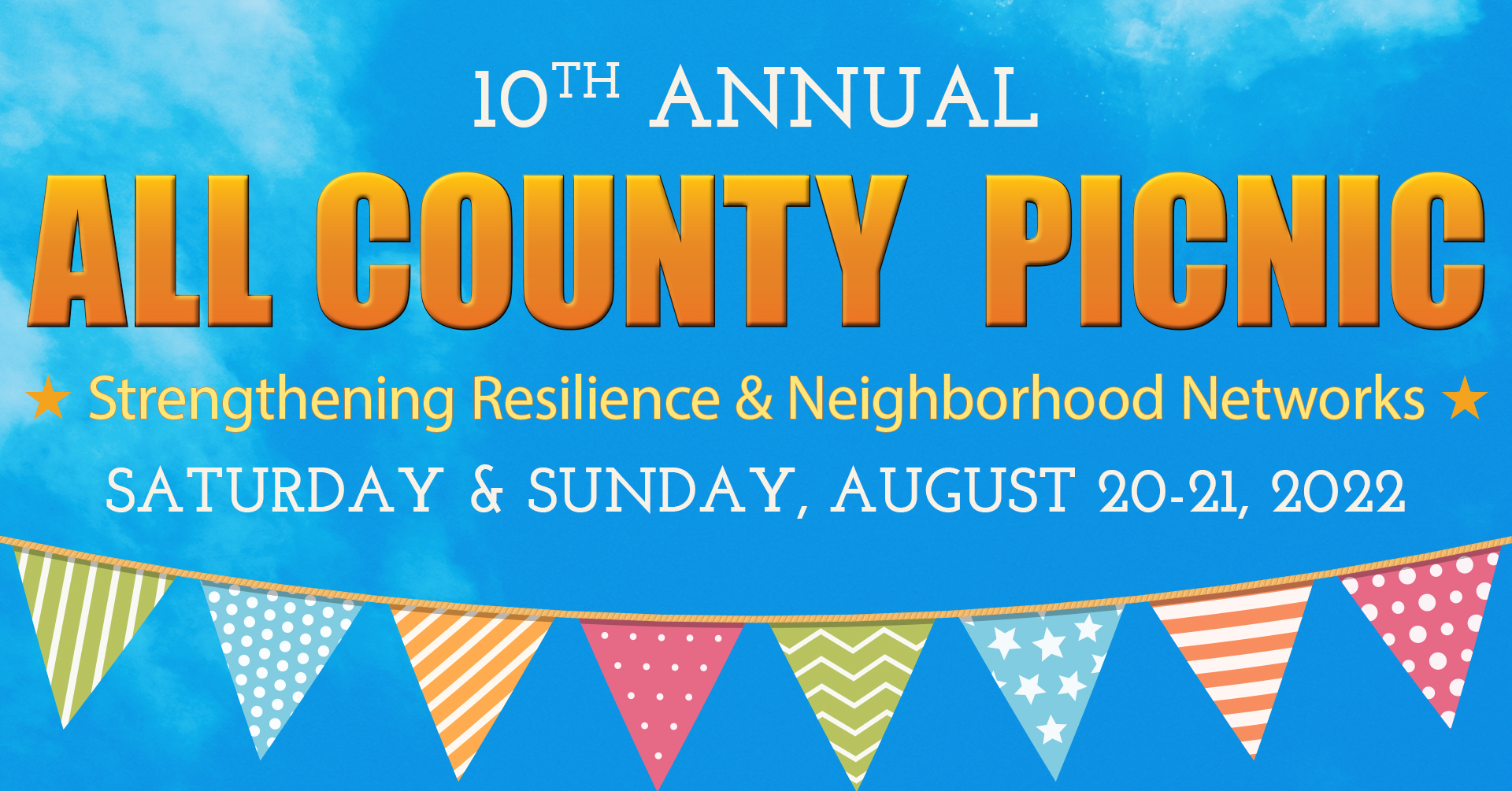 About
SAVE THE DATE
As a rural community, our ability to respond to emergencies and recover from disaster is dependent on the networks and relationships we build in advance. Connecting to information and resources before a crisis is key.
The 11th annual All County Picnic invites Jefferson County to strengthen neighborhood networks as part of a community-wide celebration of resilience and emergency preparedness.


Saturday, August 20 | 11AM - 4PM | HJ Carroll Park's Rotary Pavilion
Preparedness Presentations | Information Booths | Community Point of Distribution
All County Picnic is a collaborative effort of The Production Alliance, Jefferson County Department of Emergency Management, and Local 20/20's NPREP Action Group.


Stay up to date with All County Picnic by subscribing to our eNewsletter and LIKE us on Facebook!
NPREP
PREPARE YOUR NEIGHBORHOOD
The ability to deal with a crisis is largely dependent on the relationships and systems developed before an emergency. Local 20/20's Neighborhood Preparedness Action Group (NPREP) helps organize neighborhoods and connects them to training and resources offered by the Department of Emergency Management.
If you don't know if your neighborhood is organized through NPREP, you can use the map found at bit.ly/jcncsmap or email [email protected] and include your address or general location.


Nixle
Information directly related to public safety including earthquakes, tsunamis, blocked roadways, or other hazardous conditions that could impact public safety and area traffic will be sent out via Nixle. You can receive public safety messages from the Department of Emergency Management via Nixle by texting jeffcodem to 888777.


Additional Resources: