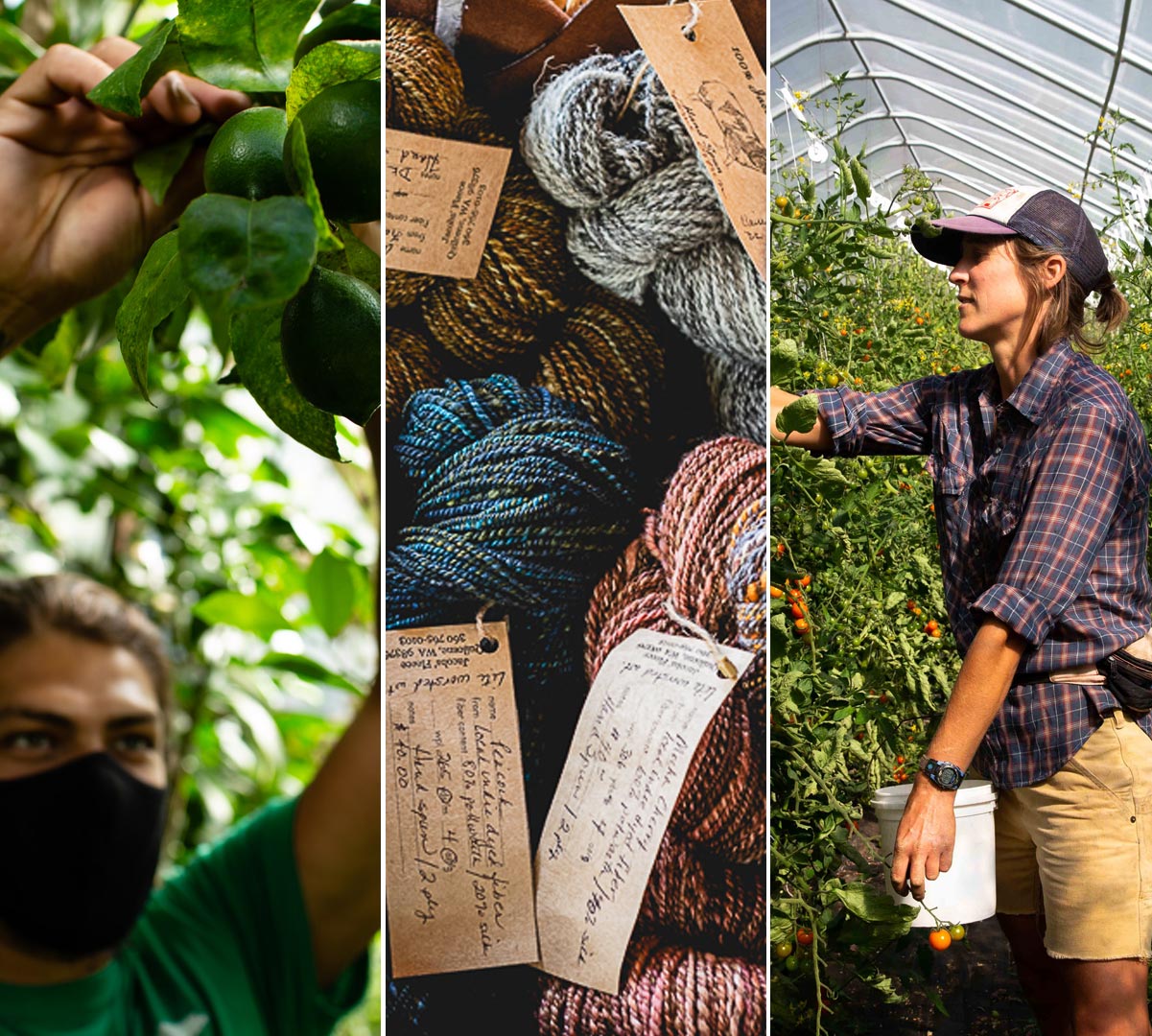 About
Video by Tomoki Sage & Allison Barrett
Save the Date: 21st annual Jefferson County Farm Tour is September 16-17, 2023!
More information coming soon!
Our Mission:


Celebrate locally grown food, fiber, and farm-made products
Invite community members to learn from and engage with their local farmers
Stimulate economic opportunity for farms in Jefferson County
Participating in Farm Tour is FREE but there is a suggested $10 donation per car, which can be paid at the farms or the Farm Tour Central at the Chimacum Corner Farmstand at 9122 Rhody Drive.


Stay up to date with Farm Tour by subscribing to our
eNewsletter
and LIKE us on
Facebook
!
Resources
WSU Jefferson County Extension
WSU Jefferson County Ext programs connect the people and communities of Jefferson County with the knowledge base of Washington State University to promote quality of life and advance economic well-being through fostering inquiry, learning, and the application of research.


WA Food & Farm Finder | Eat Local First
Eat Local First is the trusted source for finding local farms and identifying the restaurants, markets, and food businesses that purchase from local food producers.


Food Bank Growers
We are the growers, gatherers, preservers, cooks, food bank workers, and innovators working to provide safe, nourishing food for our Jefferson County neighbors.


Farmland Forever
Jefferson Land Trust works with farmers and funding agencies to preserve farmland by purchasing agricultural conservation easements that keep the land available for agriculture while compensating the landowner for the loss of development potential. This ensures prime farmland is not developed, helps to keep it affordable for the next generation of farmers, and provides a capital boost to local farm businesses.


Organic Seed Alliance
Organic Seed Alliance advances ethical seed solutions to meet food and farming needs in a changing world. To advance this mission, OSA serves growers working with seed across the US at any scale through participatory research, practical education, policy advocacy, and network development.